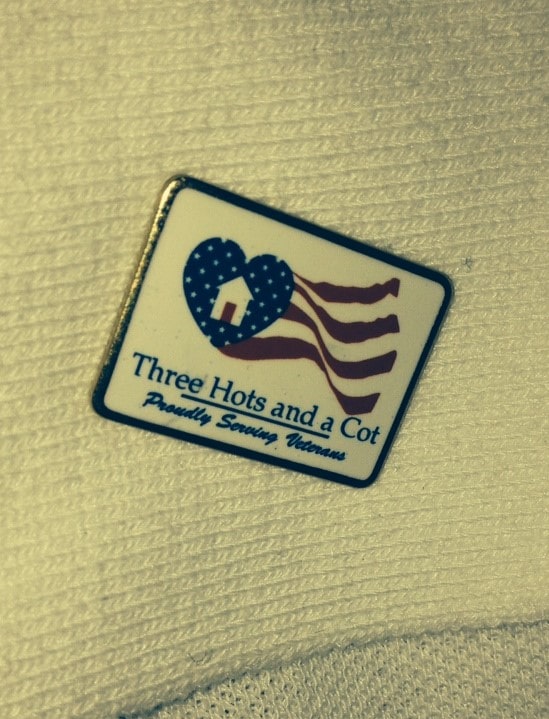 Photo 1: Oscar Waldheim pinned Anthony Ray Harris for completing his three deliverables for Course 1 of Veterans Making Comebacks: writing Goals for the 7 Areas of Life, a Resolution to Master a Goliath, and an assessment of problems and solutions. Mr. Harris is a resident at Ryan Winslow House of Three Hots and A Cot. He aspires to return to self reliance with a job, financial security, and his own housing.
Photo 2: Lapel pin presented to Mr. Harris. The Three Hots and A Cot pins were donated to J.D. Simpson, founder of Three Hots and A Cot Veterans Center, by Mike Burkett of Lowego, in cooperation with Life Leaders.
Photo 3: Dr. David Dyson presented continuing education credit for Anthony Ray Harris attending the first course with a minimum of four hour-long classes. David prepared the course upon request of J.D. Simpson and began the courses July 4 at St. Benedict's of Three Hots and A Cot.
Mr. Waldheim is a former resident at Three Hots and A Cot, has completed two courses of Veterans Making Comebacks with Dr. Dyson, and is preparing to teach seminars to help other veterans with plans and post traumatic growth. Oscar has been making his own comeback after living in the woods for two years in a cabin without utilities. He is former staff member at the White House with President Reagan and a Navy veteran. He was injured while serving in Beirut. Oscar has a powerful testimony of developing an improved plan for life that helped him identify his purpose and motivation to change.
For more, see Veterans Making Comebacks at www.LifeLeaders.us.
David@LifeLeaders.us